The allure of these humidity free days more often than not ends us up at the park within walking distance of our home. The park's siren song somehow seems to call most often around bedtime. It would be foolish if not impossible to resist. And so we go, 2 strollers, 5 people, memory-making as we stroll.
"I get a stroller all to myself. Sassy curls like these need a little space. Where are we going anyway?"

#1 so proud of his newfound ability to go all the way across the monkey bars. Well, as long as you only watch him through "covered eyes" so he doesn't laugh and fall off.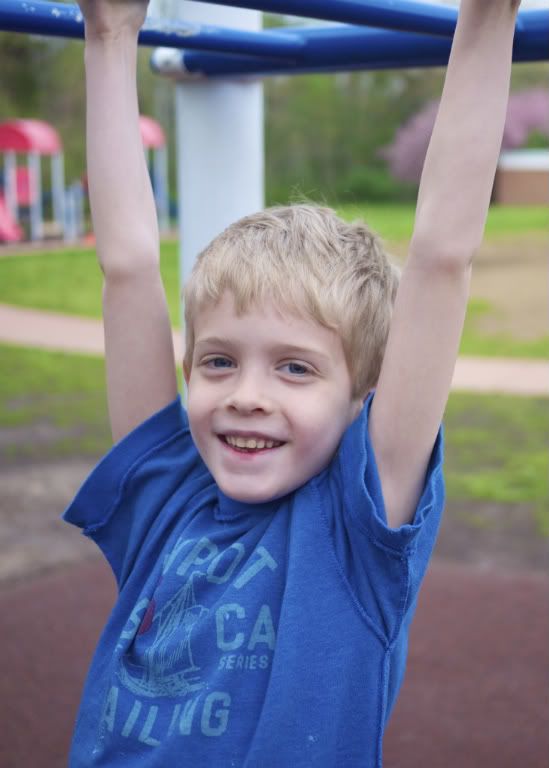 Victory!
This and this turns to. . .
this and this. This simplest explanation is, "He's three."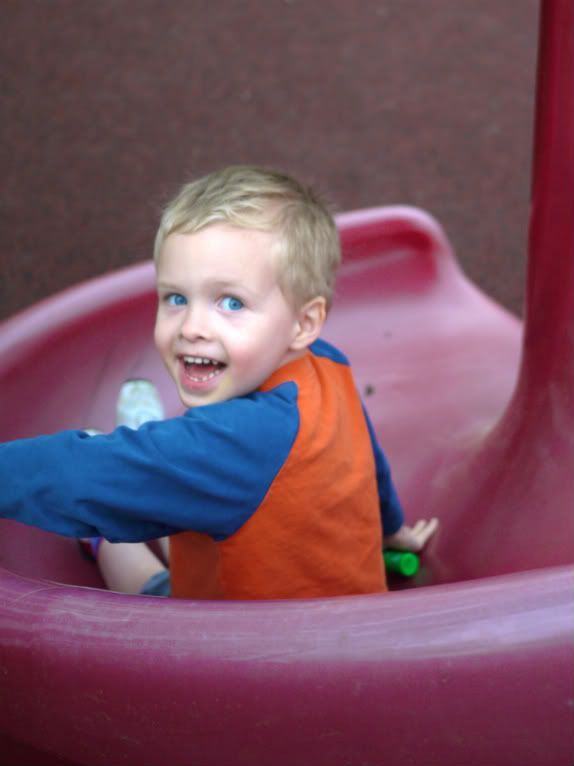 Oh I love his wicked little grin.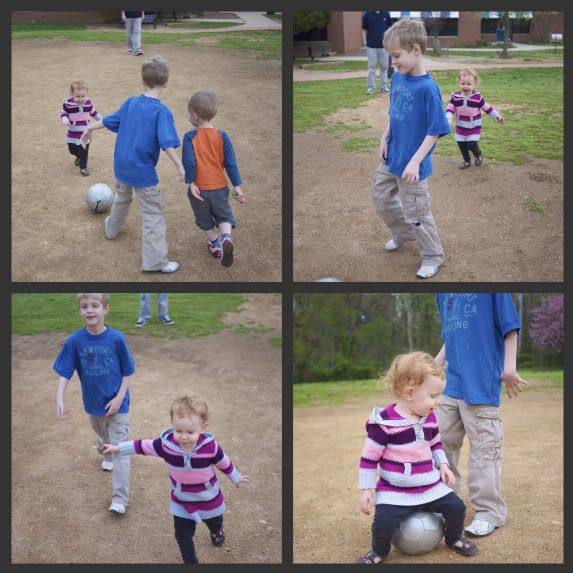 The whole family joins in the soccer action. But watch out when Hazel finally gets the ball. Game Over.
Thanks for coming along. Goodnight now. Mwahhh!